2022 Partners
2022 Partners
ReThink HK has established effective and collaborative partnerships with organisations committed to driving awareness and action around sustainable development; professional trade and industry bodies, chambers of commerce, environmental and social impact groups, media platforms and Hong Kong registered charities.
Why Partner with ReThink HK?
Effective collaboration is key for driving sustainable development.
Partnering with ReThink HK will amplify your initiatives and connect you to new business stakeholders, communities and potential supporters. We're not interested in simple logo-swap arrangements, we want the relationships with our partners to generate value for everyone involved.
Partnership opportunities
Environmental and/or social impact registered Section 88 charities are invited to join the NGO Lounge
Co-host content across the event agenda; workshops, panels, fireside discussions
Offer discounted delegate passes to your members or official supporters
Some of our amazing event partners for ReThink HK 2022
Business Environment Council – Exclusive Co-organiser
Business Environment Council
Booth M05
Business Environment Council Limited (BEC) is an independent, charitable corporate membership organisation, established by the business sector in Hong Kong.
Since its establishment in 1992, BEC has been at the forefront of promoting environmental excellence by advocating the uptake of clean technologies and practices which reduce waste, conserve resources, prevent pollution and improve corporate environmental and social responsibility.
BEC offers sustainable solutions and professional services covering advisory, research, assessment, training and award programmes for government, business and the community, thus enabling environmental protection and contributing to the transition to a net-zero carbon economy.
Meet our speakers:
Charity Partner
HandsOn Hong Kong
Booth NGO4
As a local charity with the mission to empower everyone in Hong Kong to volunteer, HandsOn develops service programs in partnership with the city's under-served non-profit organizations and connects them with the volunteer manpower they need to achieve their mission. Each month, HandsOn runs 200 volunteer activities as a free public service, supporting over 100 frontline non-profits including those that contribute to a greener and more sustainable city. Every day of the year, HandsOn provides vital behind-the-scenes assistance to other charities, serving as an extension of their teams and enabling them to outsource their volunteer management at no cost.
Meet our speakers:
Content Partners
The American Chamber of Commerce in Hong Kong (AmCham HK) is one of the largest international chambers in Hong Kong and one of the most dynamic and influential international business organizations in the Asia-Pacific region.
AmCham endeavors to help members navigate the complex local and global sustainability trends, identify responsible business opportunities and promote corporate citizenship among the Hong Kong business community.
Meet our speakers:
"Business with Purpose" is a platform co-curated by The Hong Kong Management Association (HKMA) and Social Ventures Hong Kong (SVhk) to advance social impact considerations and innovations in business.
In its inaugural year in 2021, "Business with Purpose" was joined by 15 business leaders from the likes of Swire Properties, Green Monday and HKBN in a pledge in action to integrate purpose in business. The platform continues to build momentum in Hong Kong's business community through four pillars: Advocacy, Award, Academy and Advisory and redefine sustainability for the next decade.
Dream Impact is Hong Kong's largest network of social enterprises and impact ventures, building and growing Hong Kong's impact ecosystem. We are the impact community where empathetic, ambitious and action-driven individuals, businesses and community partners come together to scale and deepen social impact through their work, advocacy, bridging of resources and strategic partnerships.
Federation of Hong Kong Industries
Federation of Hong Kong Industries (FHKI) was established in 1960 to promote and foster the interests of Hong Kong's industrial and business communities. Representing manufacturing and associated businesses from 32 industry groups, FHKI brings together like-minded entrepreneurs to spearhead the advancement of Hong Kong's industry. Through policy advocacy, professional business support services and cross-sector collaboration, FHKI strives to build a dynamic industrial ecosystem to take forward transformation and re-industrialisation of Hong Kong's economy, sparkling new business opportunities and charting diverse paths for the younger generation.
Our initiative in accelerating sustainable development in Hong Kong:
The ESG Committee was established in November 2021 with the aims to strengthen participation of the industry in achieving Hong Kong's target in reaching carbon neutrality by 2050 and support industrial members in putting ESG in practice through capacity building, knowledge exchange and cultivating industrial ESG talents.
Meet our speakers:
Global Institute for Tomorrow
Booth A36
GIFT is an independent pan-Asian think tank dedicated to advancing a deeper understanding of today's most critical drivers of change – from the emergence of a post-Western world to the reshaping of global capitalism and the dynamic relationship between business, society, and the state. Our practical insights, internationally acclaimed leadership learning curriculum, and outcome-driven facilitation help our clients navigate the seismic shifts shaping our future, particularly in key areas of sustainable development, social and environmental impact, sustainability, and policymaking.
Our sustainability goals for 2023:
Committed to solving growing existential threats and societal challenges, we aim to:
Move ESG beyond reporting, and reframe narratives to enable real and sustained transformation in ESG by working with clients to distil ESG in every aspect of business, from products and services to employees and the supply chain.
Support companies in rethinking their core business models to embrace the true ethos of "sustainability", elevating sustainability conversations beyond environmental management & short-term business goals and towards long-term societal sustainability.
Scale up the accessibility of sustainability education and facilitate disruptive learning that empowers individuals and organisations with insights to redesign society through our new EdTech platform, GIFT.ed.
Our initiative in accelerating sustainable development in Hong Kong:
GIFT's annual Hong Kong Young Leaders Programme (HKYLP) is a public consultation platform that convenes young professionals from the Business, Government and Civil society sectors to address Hong Kong's pertinent complex societal challenges. Through the programme, participants meet with stakeholders and experts to gain cross-sector insights to develop innovative policy solutions for the betterment of Hong Kong. Since its inaugural programme in 2015, we have developed many policy recommendations and best practices for sustainable development, such as our 2022 programme on the Northern Metropolis Development Strategy, where participants were able to develop policy recommendations to enable the Northern Metropolis to become a liveable and resilient city while meeting Hong Kong's long term policy objectives such as its 2050 decarbonisation goals.
For our upcoming 2023 HKYLP programme, we will be examining how promoting well-being may be key to reversing brain drain in Hong Kong. Driven by events in recent years, Hong Kong people have become increasingly dissatisfied by their inability to find fulfilment, security and empowerment in Hong Kong, all of which are key indicators for well-being. As such, key groups, particularly youth, have decided to relocate to competitor cities in search of better career prospects and outlooks for their children's future – leading to the aforementioned brain drain. The HKYLP engages participants to define well-being in Hong Kong's context and develop a Well-being Strategy that engages actors across public, private, and civil society sectors to create a conducive environment for youth to thrive in Hong Kong. Importantly, the cohort will be invited to engage with the concept of 'well-being' beyond 'mental health'. Instead, the cohort will analyse well-being on a 'what matters most' approach, primarily understood as the notion of one's life satisfaction, happiness, and the ability for one to 'function well'.
Meet our speakers:
Golin is a global public relations agency helping companies create change that matters, redefining the role of PR with best-in-class, data driven creative that has earned worldwide attention and awards. We're proud to be ReThink HK's Content Partner for 2022's Sustainable Communities Theatre, with a focus on Rethinking Customers & Communications.
With the vision to "Make Change Happen, Make Green Common", Green Monday aims to build an innovative global ecosystem of future food and ESG best-practice to combat climate change, food insecurity, public health, planetary devastation and animal suffering.
Our sustainability goals for 2022:
1. To build a sustainable global food ecosystem to set on tackling climate change, food insecurity and public health crises.
2. To build ESG best-practice and unify businesses towards a sustainable future through plant-based solutions.
3. To foster a worldwide platform of climate-friendly and healthy food products.
Hong Kong Green Building Council
The Hong Kong Green Building Council (HKGBC) strives to promote the standard and development of sustainable buildings in Hong Kong by engaging the government, the industry and the public. The HKGBC also aims to develop practical solutions for Hong Kong's unique, subtropical built environment of high-rise, high density urban area, leading Hong Kong to achieve carbon neutrality by 2050 and to become a world's exemplar of green building development.
Hong Kong 2050 is Now is a Hong Kong-based platform for education, collaboration, and action on the climate crisis. We seek to inspire ambitious target setting, induce behavior change, and mobilise collective action towards a carbon-neutral Hong Kong.
Our initiative in accelerating sustainable development in Hong Kong:
Educate and engage the public on the risks and opportunities facing Hong Kong in an age of climate crisis, based on rigorous scientific and policy research.
Encourage personal, corporate and government action to be undertaken now in combating the climate crisis, including personal lifestyle, business best practice, and regulatory change.
Aggregate the efforts of stakeholders working towards the vision of a Net-Zero carbon Hong Kong, leveraging existing grassroot and community movements to further catalyse their impact.
Meet our speakers:
Hong Kong Waste Management Association
Rooftop Republic Co. Limited
Booth E60
Rooftop Republic envisions a future of sustainable cities powered by urban farming. Towards greater climate and city resilience and enhance urban liveability, we build and manage urban farms to transform city spaces into vibrant sources of nutritious food, and engage and empower communities to lead a sustainable lifestyle.
Our sustainability goals for 2022:
Enhance city resilience by decarbonising buildings with circular food hubs through urban farming and diverting kitchen waste from landfill.
Achieve responsible consumption by activating city dwellers as the element of change.
Increase urban liveability through improving community wellbeing and food security through urban farming.
Our initiative in accelerating sustainable development in Hong Kong:
Rooftop Republic Urban Farming envisions a future of sustainable cities addressing urban liveability and city resilience powered by urban farming.
Through our Urban Farming as a Service solution, we build and manage urban farms to transform under-utilised areas into vibrant natural spaces, create sources of nutritious organic food, and engage and empower communities towards greater climate and urban resilience.
Since our establishment in 2015, our team has transformed more than 80,000 square feet of idling urban spaces into 80 productive urban farms on commercial office buildings, residential properties, shopping malls, schools, restaurants and more.
The clients and partners we work with include real estate companies, corporates, F&Bs, hotels, schools and individuals. Our clients include Sun Hung Kai Properties, Swire Properties, Sino Group, Cathay Pacific, the Hong Kong Jockey Club, local and international schools and more.
We are made up of a multidisciplinary team, with each team member bringing their unique expertise in areas such as urban planning, engineering, agronomy, sustainability, horticultural therapy, permaculture, composting, project management, and agricultural-based educational programmes.
We have been featured in local and worldwide publications including the Financial Times, BBC, The New Yorker, SCMP and Monocle. Rooftop Republic has been recognised by the Hong Kong SAR Government with "The Outstanding Social Enterprise (Meritorious) Award" and "Outstanding Innovation Award" at the Social Enterprise Awards 2017, and is an awardee of the DBS Social Enterprise Grant 2018, 2020 as well as the Special Award For Small Enterprises and Start-ups Winner of the 2021 Hong Kong Management Association Quality Award.
Legal Name: Rooftop Republic Co. Limited
General Enquiry Email Address: hello@rooftoprepublic.com
School of Energy and Environment, City University of Hong Kong
Established in July 2009 as the first dedicated school of its kind in Hong Kong, City University's School of Energy and Environment (SEE) aspires to be a leading school in Asia to foster an interdisciplinary approach in developing sustainable energy and environmental technologies, with a special focus on megacities like Hong Kong and its neighbouring regions.
SEE also stands for sustainability, energy, and environment. Aligning with CityU's research theme of Smart Cities and One Health, the School focuses on three main strategic areas : Sustainable Technologies for Energy, Environment and Health; Urban Atmospheric and Aquatic Environment : science and policies; and Systems Approach to Smart and Healthy Cities : Nexus of Energy, Climate, and Environment. Our interdisciplinary efforts capitalize on our faculty's special expertise in climate change and air pollution, building and energy efficiency, innovative environmental treatment processes, waste to energy, renewable energy, power management, and sustainability policies and economics.
Our research achievements underpin the education we offer to our students. Our goal is to nurture a new generation of energy professionals who take an interdisciplinary and holistic view of climate change mitigation and emissions reduction in finding innovative solutions to produce clean energy and sustainable development.
Our sustainability goals for 2022:
Advancing research in targeted themes of benefit to societal needs in energy, environment, and sustainability
Preparing leaders and practitioners to address environmental and energy needs in a rapidly decarbonizing world and build a sustainable future
Maintaining a collaborative and supportive atmosphere for students, faculty, alumni and other stakeholders in advancing our interdisciplinary research and educational objectives
Shared Value Initiative Hong Kong
Shared Value Initiative Hong Kong (SVIHK) is a non-profit organisation driving the purpose-led business movement in Hong Kong and China. We are funded by leading companies to accelerate shared value creation by establishing long-lasting and profitable business models while addressing unmet societal needs. Our dedicated programmes and vivid ecosystem bring unlikely partnerships that simultaneously create economic and social value.
Meet our speakers:
WHub is Hong Kong's largest startup ecosystem accelerator; unleashing Startups full potential by connecting them to the resources they need.
Being at the heart of the tech and innovation ecosystem, fostering its growth over the decade, positions WHub with a superior network and understanding to design the most innovative programs fostering win-win solutions.
WHub excels in curating and executing unique – personalised programs, convening the rich ecosystem to create tangible, impactful and sustainable results.
Strategic Media Partner
EDigest, one of Hong Kong' leading financial platforms, has always stayed close to the global finance market, providing instant, accurate and precise insights on finance news.
We recognise the importance of sustainable development and strive to build a strategy network for ESG companies and entrepreneurs, sharing insight, best practices on ESG and working together to protect the earth.
Our initiative in accelerating sustainable development in Hong Kong:
We will launch a dedicated ESG program《集合吧!ESG前進艦隊》to create and achieve a more sustainable future together with the society. The program will feature companies and leaders on their experiences, learnings and insights in incorporating ESG in their business, and also cover the latest news and policy in sustainable development.
Knowledge Partner
MAKE is a service design and strategic design consultancy that helps companies elevate and differentiate the customer experience of products, services, and brands. Since 2015, our 'Design for Impact' program has connected social enterprises and NGOs with community networks and corporate organisations for social innovation and change. MAKE's approach combines Systems Thinking with Human-centred Design and Behavioural Design to help our partners surface untapped opportunities, empower teams and stakeholders to co-create meaningful social impact, amplify brand value and improve awareness. More recently, we've also partnered with organisations to challenge the status quo and reinvent deeper to promote diversity, equity and inclusion for their employees and customers.
Meet our speakers:
The DO combines a lifelong learning institution and an advisory firm. With offices in Hong Kong, Berlin and New York we help organisations to empower their employees and activate the firm to change with speed. We are a platform that builds empowerment programs and ecosystems around the big challenges of our time. To be the DO is to drive positive change – change that's good for business and society.
In 2020, Club Wheelock and The DO joined hands to provide Hong Kong with an inspiring and unique experience – a community and innovation hub – WLAB. WLAB brings together the brains, methodology and diverse tools for innovation and co-creation of Club Wheelock and The DO. WLAB's mission is to co-create a happier and healthier Hong Kong.
Meet our speakers:
Communications Partner
Paradigm Consulting celebrates nine years of supporting clients with their stakeholder communications, from content to advisory, reputation management to training, and corporate positioning to sustainability counsel. Paradigm has its headquarters in Hong Kong and a growing presence in Shanghai, Singapore and London.
Products, Services & Solutions:
Supporting Organisations
ACCA (the Association of Chartered Certified Accountants) is the global professional body for professional accountants.
We're a thriving global community of 241,000 members and 542,000 future members based in 178 countries and regions, who work across a wide range of sectors and industries. We uphold the highest professional and ethical values.
Our sustainability goals for 2023:
In 2020, ACCA is responding to the UN's call for a decade of action to deliver the global goals by setting out a number of specific commitments.
SDG 4: Quality education
– We will offer access to a quality finance and accountancy education that is free from artificial barriers.
SDG 8: Decent work and economic growth
– We will support our community to progress in their careers so they can actively contribute to sustainable economic growth.
SDG 13: Climate action
– We will embed green finance in our qualifications and learning products to improve capability across the profession for climate action.
– We will advise and support governments and regulators to develop and adopt the regulations and reporting practices needed to transition to a net zero carbon economy.
– At ACCA, we're committing to becoming net zero.
Full details about ACCA's commitment to UN SDG can be found via https://www.accaglobal.com/hk/en/about-us/sustainable.html
General Enquiry Email Address: hkinfo@accaglobal.com
General Enquiry Phone Number: (852)2524-4988
The Austrian Trade Commission in Hong Kong is an office of ADVANTAGE AUSTRIA, the Foreign Trade Organisation of the Austrian Federal Economic Chamber in Vienna.
Since the establishment of the Hong Kong office in 1961, Austrian Trade Commissioners have been exploring business opportunities and providing services to Austrian companies in the region. Reflecting Hong Kong's role as an entrepot and trade hub, the Trade Commission's geographical catchment area has always extended beyond the territory. Today, it covers the special administrative regions of Hong Kong and Macau.
Boasting a presence in 120+ countries and territories and 4000+ tertiary institutions worldwide, AIESEC is the world's largest non-political, not-for-profit youth-run organization that strives to develop leadership in youth.
Believing that youth leadership is the fundamental solution to unlock a better future, every year we engage more than 50,000 youths for leadership development through cross-cultural exchanges and management opportunities.
Asia Society Hong Kong Center
Asia Society Hong Kong Center (ASHK), established in 1990 by a group of local community leaders as an affiliate of Asia Society, is an independent non-governmental educational organization with the mission to navigate shared futures for Asia and the world in the fields of arts and culture, business and policy.
Association of Metaverse (AoM) advocates and assists in constructing a metaverse world in which everyone can participate. At the same time, we actively deepen cooperation from all walks of life, creates and explore the ESG possibilities between real and virtual worlds, and provide various types of industry information and training.
Our sustainability goals for 2022:
2021 is known as the first year of the Metaverse. Across Environment, Social, Governance and other fields, the companies, brands and celebrities are participating in the next wave of innovation. However, with the rapid growth of the new technology, there has been a lot of non-compliance and even fraud occurred in the market. In order to maintain the development order of the industry, the Association of Metaverse (AoM) was established by a group of professionals to build a healthy and sustainable Metaverse.
AustroCham serves as a networking platform for the Austrian community and its interests in Hong Kong & Macau and, in particular, to create, advance, and promote relations among Austria, Hong Kong & Macau.
AustroCham is a member of the International Business Committee chaired by the Financial Secretary of Hong Kong an the Macau European Chamber of Commerce.
BloombergNEF (BNEF) is a strategic research provider covering global commodity markets and the disruptive technologies driving the transition to a low-carbon economy. We help commodity trading, corporate strategy, finance and policy professionals navigate change and generate opportunities.
Meet our speakers:
Business Sweden is jointly owned by the Swedish state and the Swedish business sector with a mandate and a mission to help international companies gain access to the Swedish market and help domestic ones utilize it as a platform for expansion. Business Sweden plays an important role in promoting green transition, sustainable growth, and responsible business practices.
Our sustainability goals for 2022:
The long-term goal of our sustainability work is to contribute to the UN's Sustainable Development Goals in the 2030 Agenda, the implementation of the Paris Agreement and to Sweden's green transition to net-zero emissions by 2045. For more information, please visit: https://www.business-sweden.com/about-us/sustainability/
Our initiative in accelerating sustainable development in Hong Kong:
Since 2020, Business Sweden in Hong Kong has been organizing a platform with the aims to contribute to a more sustainable Hong Kong and the Greater Bay Area, by knowledge-sharing, connecting stakeholders and facilitating further discussions between Swedish and local stakeholders. Through this platform, we have been participating and organizing different forms of activities (e.g. exhibitions, webinars, match-making sessions) to promote Sweden, introduce and connect Swedish solution providers with local stakeholders. We welcome stakeholders from Hong Kong who are interested in finding sustainable city solutions that fit the needs of the local context.
Community Business is a not-for-profit organisation whose mission is to lead, inspire and support businesses to make positive impacts on people and communities. A recognised leader in advancing responsible and inclusive business practices in Asia, we work with companies from diverse industries, harnessing the power of business to drive social change.
Consulate General of Belgium
Consulate General of Finland in Hong Kong and Macao
Finland ranks as the world's leading country in sustainable development. One of the secrets to Finland's success in advancing sustainability has been the participatory approach. We need to build a sustainable world together. Finland is generating sustainable solutions for various industries and sectors of life.
Our sustainability goals for 2023:
The Consulate General of Finland in Hong Kong and Macao wants be a leader discussions to find solutions for sustainability and actively share and showcase what has been done in Finland. We are also eager to learn from others.
The Consulate-General also aims to lead by example by continuously striving to make its own internal practices more sustainable. This year our focus is on: reducing energy consumption through renovation of the air-conditioning system, and continuing to improve consumption and recycling habits in order to reduce the use of plastic and food waste.
Consulate General of Hungary
The Consulate General of Hungary is the diplomatic mission of Hungary in Hong Kong and Macao, comprehensively representing the country including but not limited to consular matters, policy, economic, trade, cultural and science and technology areas. In accordance with rising global awareness, sustainability is becoming an increasingly important aspect of international cooperation for us.
Hungary is responding to climate change with its first (2008) and second (2018) National Climate Change Strategy and its subordinate Action Plans, such as the National Energy Strategy 2030, the National Energy and Climate Plan, the National Clean Development Strategy. Hungary's transformation is supported by several subsets of policies as well. As a Member State of the European Union, Hungary's climate policies are in line with those of the EU. Hungary is a party to the Paris Climate Accord.
Our sustainability goals for 2022:
Increasing our advocacy of sustainability
Introducing Hungary's efforts to contribute to a sustainable future
Introducing Hungarian homegrown solutions that fit the local context of Hong Kong
Learning and exchange with other stakeholders
Consulate General of Italy in Hong Kong
Italy is an international leader in the green economy and a society with one of the most sustainable ecosystems in the world. The Consulate General of Italy in Hong Kong supports partnerships between public and private players in a wide range of green sectors, with a view to building a carbon‑neutral Hong Kong by 2050.
CUHK EMBA Alumni Association
Our mission is to enrich our alumni' post-studies lives by providing best-in-class initiatives to foster lifelong learning and development, to stimulate intergenerational connection & collaboration and to create social impact beyond just doing good in business.
Danish Chamber of Commerce Hong Kong
The Danish Chamber of Commerce (DCC) provides a forum for all business which relates to Denmark, or Danish related companies. Thus the focus is on the relations with Denmark and is not specific to the nationalities of individuals. DCC's objective is to identify, examine and discuss matters of common interest affecting economic, industrial and commercial issues and objectives as well as health and educational matters.
The Drink Without Waste initiative is led by the Single-Use Beverage Packaging Working Group, a coalition of beverage manufacturers and importers, waste handlers and recyclers, institutions, retailers and NGOs in Hong Kong. The Working Group seeks to reduce the volume of used beverage packaging going to waste by 70 to 90%. Drink Without Waste Limited is a registered charitable organisation under Section 88 in Hong Kong.
The Dutch Chamber of Commerce in Hong Kong
Booth EU10
The Dutch Chamber of Commerce, founded in 1991, is an independent international business association, representing Dutch or Dutch-related companies of all sizes and individuals that have a stake in developing trade in, with, or through Hong Kong. It is a member-driven, not-for-profit, non-governmental organisation of business people, and sustains itself through membership subscriptions, advertisements and events.
The Chamber has over 170 companies as member ranging from global market leading multinationals, SMEs and startups.
Enactus Hong Kong is a student-led charity that promotes social innovation through managing 12 chapters in local universities. We organise the annual Hong Kong Regional Competition of the Enactus World Cup, as well as various training sessions, workshops and mentorship programmes to guide students along their way in idealising and materialising a social enterprise idea. We also collaborate with various corporate partners, NGOs and social enterprises in organising hackathons and case competitions to hone students' social awareness and business mindset.
Our initiative in accelerating sustainable development in Hong Kong:
We are currently organizing various youth-led initiatives to empower university students in Hong Kong. Global Social Innovation Summit (GSIS) is an annual summit that allows students across the globe to tackle issues as a 24-hour hackathon coupled with keynote speech and panel discussion from industry leaders. Our Social Business Mentorship Programme connects undergraduates with nonprofit/social impact professional in the city and allows students to interact with their mentors in small groups to give them an insider's insight into the sector. Lastly, our Social Business Internship Programme connects undergraduates with 20+ organizations to offer hands on working experience and training workshops to students passionate and eager to learn more about ESG, corporate responsibility and the nonprofit industry.
European Chamber of Commerce in Hong Kong
EuroCham is a non-governmental business interest group. The EuroCham is a 'Chamber of Chambers' with its membership comprising of 14 European Chambers based in Hong Kong and 1 in Macau.
Our key objectives are to:
Provide a European forum to exchange information, discuss common challenges businesses are facing, and publish position papers to put forward our recommendations
Promote commercial, industrial, financial, scientific, and other economic exchange between Europe, Hong Kong, Macau, and the Greater Bay Area
Host functions that allow members to network with stakeholders from Europe, Hong Kong, Macau, and the Greater Bay Area, including hosting of officials from the European Union (EU)
EuroCham regognises the key relevance of sustainable development and facilitates the dialogue by organising green events and forums (see EU: The Green Way) and through its Business Councils (European Council for Sustainable Development and Sustainable Fonance Working Group).
European Union Office to Hong Kong and Macao
Booth EU9
The Office of the European Union to Hong Kong and Macao, based in Hong Kong, is one of the 144 EU Delegations and Offices around the world. Its role is to promote the interests of the EU and to build ever closer ties between the EU and Hong Kong, and between the EU and Macao.
General Enquiry Email Address: delegation-hong-kong@eeas.europa.eu
General Enquiry Phone Number: 2537 6083
Family Office Association Hong Kong (FOAHK)
Finnish Chamber of Commerce in Hong Kong
Finnish Chamber of Commerce in Hong Kong connects Finnish companies, and companies with close ties to Finland, through business networking, knowledge sharing and market visibility. We want to focus and drive sustainable development together with Finnish innovation and technologies, connect and collaborate.
Our sustainability goals for 2023:
Match Finnish sustainable industry solutions internationally
Drive common sustainability impact in the region
Organise relevant and inspiring sustainability events for our members
Flanders Investment & Trade
Flanders Investment & Trade is the trade and investment promotion agency of region of Flanders in Belgium, and the key point of contact for international business in Flanders. We help companies in Flanders to export and internationalize, so that they can grow; we convince companies from around the world to invest and expand their business in Flanders.
The French Chamber of Commerce and Industry in Hong Kong
The French Chamber of Commerce and Industry in Hong Kong has been serving the interests of the French and international business community in Hong Kong for over 35 years.
We help companies set up and expand in Hong Kong while driving closer engagement between the French and local business communities.
German Chamber of Commerce, Hong Kong
German Chamber of Commerce, Hong Kong (GCC) today is one of the largest membership organisations among the European national chambers in Hong Kong. GCC serves as a catalyst, promoter and facilitator of members' interests in Hong Kong and the region. GCC in partnership with German Industry and Commerce Ltd. offers a wide range of services for its members, including regular events, exclusive committees, and tailored marketing opportunities, as well as represents members through important international government and business committees.
Global Shapers Community Hong Kong Hub
Born out of the World Economic Forum, the Global Shapers Community is a network of inspiring young people under the age of 30 working together to address local, regional and global challenges. With more than 10,000 members, the Global Shapers Community spans 457 city-based hubs in 148 countries.
With 10 different nationalities represented, the Hong Kong hub is diverse and comprised of 30 young leaders passionate about making both local and regional impact.
Through various hub supporting projects, the Hong Kong hub also contributes to initiatives on entrepreneurship, smart cities, mental health and more in the capacity of mentors, speakers and organizers. We are proud to have hosted the first Greater China Retreat for hubs in the region, promoting collaboration and exchange across hubs on governance, projects and impact.
The Green Council is a non-profit, non-partisan, tax-exempt charitable (Ref. No.: 91/6063) environmental stewardship organisation and certification body (Reg. No.: HKCAS-027) of Hong Kong established in 2000 and accredited by the United Nations Environment Programme (UNEP). A group of individuals from different sectors of industry and academics shared the vision to help build Hong Kong into a world-class green city for the future. They formed the Green Council with the aim of encouraging the industrial and commercial sectors to include environmental protection in their management and production processes.
With the motto "Conservation begins with Education", the Green Council is fully committed to continuing education and training on sustainable procurement, environmental management, waste management, energy conservation, etc.
Hong Kong Exhibition & Convention Industry Association (HKECIA)
The Hong Kong Exhibition and Convention Industry Association (HKECIA) was established in 1990 to promote Hong Kong as a world-class exhibition and convention destination and the trade fair capital of Asia Pacific. It works to represent the interests of all members involved in the exhibition and convention industries, and provides a unified voice in dealing with the government, legislative and statutory bodies, the media and public organisations, on all matters associate with the role of the exhibition and convention industry in Hong Kong's economy.
Our initiative in accelerating sustainable development in Hong Kong:
The HKECIA holds a strong commitment towards sustainability development. The Sustainability and Operations Sub-committee is identifying and measuring initiatives which target the reduction of waste and the reusing of materials for the industry. The HKECIA is aiming within the next year to establish a "HKECIA Sustainable Charter" which the Association will invite its members to sign as part of their commitment to being an agent for positive change.
Hong Kong General Chamber of Commerce
As the oldest and largest business association in Hong Kong, the Chamber has been at the forefront of advocating for issues that matter to the general and business communities. That includes pioneering the creation of an Environment and Sustainability Committee in the late 80s, the first of its kind among peers. Since then, the Chamber has been engaged in raising awareness on and championing sustainable business practices based on market-driven principles.
Our initiative in accelerating sustainable development in Hong Kong:
A Sustainable Finance Working Group was established by the Chamber in late 2021 to engage with and provide input to the The Green and Sustainable Finance Cross-Agency Steering Group, which comprises financial regulators and government agencies that hold the portfolios for financial services and the environment. The Steering Group was set up in May 2020 to "coordinate the management of climate and environmental risks to the financial sector, accelerate the growth of green and sustainable finance in Hong Kong and support the Government's climate strategies."
Hong Kong Green Finance Association
Founded in September 2018, Hong Kong Green Finance Association (HKGFA) creates a platform that offers channels and opportunities to facilitate the development of green finance and sustainable investments in Hong Kong and beyond. It aims to mobilize both public and private sectors resources and talents in developing green finance policies, to promote green finance business and product innovation within financial institutions.
Hong Kong PropTech Association
The Hong Kong PropTech Association (HKPTA) is an independent, not-for-profit organization representing Hong Kong's PropTech community. The Association aims to build a collaborative ecosystem of real estate technology stakeholders from property developers and technology companies to investors and startups by creating awareness, employment, education, advocacy, and investment opportunities around PropTech. We are dedicated to fostering communication, driving innovation agenda within the property industry, and encouraging technology-enabled solutions to improve our lives, businesses, cities, and the environment.
Our sustainability goals for 2022:
Directly addressing economic, environmental and social issues matter to us and our community. The association is committed to advocating for and integrating the adoption of sustainable strategies that follow the recommendations of the United Nations Sustainable Development Goals (UNSDG), in particular SDGs #8, #9, #10, #11, #12, #13. Above all, we are committed to the well being and the greater good of the Hong Kong community.
Meet our speakers:
Hong Kong Quality Assurance Agency
As a non-profit public organisation established by the Hong Kong Government in 1989, HKQAA is committed to providing professional services to support enterprises and society to address future challenges and foster sustainable development. These services are in the areas of social responsibility, environmental protection, climate risk management, carbon neutrality, green and sustainable finance. Through knowledge sharing and technology transfer, HKQAA also helps enterprises enhance management performance and competitiveness.
Hong Kong Retail Management Association
The Hong Kong Retail Management Association (HKRMA) was founded in 1983 by a group of visionary retailers with a long-term mission to promote Hong Kong's retail industry and to present a unified voice on issues that affect all retailers.
HKRMA has been playing a vital role in representing the trade, and raising the status and professionalism of retailing through awards, education and training.
The Hong Kong Tourism Board (HKTB) is a government-subvented body tasked to market and promote Hong Kong as a travel destination worldwide and the World's Meeting Place with strong business fundamentals and unrivalled attributes as the gateway to Mainland China. Stage your next business event in Hong Kong to enjoy enormous opportunities of the Greater Bay Area. Visit www.mehongkong.com
Product, Services & Solutions
Government Agency
PR/Marketing/Comms
ICTI Ethical Toy Program (IETP)
Booth NGO10
IETP is a specialist responsible sourcing program, known for its robust Supplier Certification, remote Social Impact & Environmental Assessments, wide range of capability-building programs, and scalable worker well-being initiatives. We support businesses to measure and achieve their ESG objectives, mitigate labor risks, and deliver safe, ethical workplaces for workers in the global supply chain.
Our sustainability goals for 2023 – 2024:
To deliver safe, ethical workplaces for workers in the global supply chain, IETP has been striving to foster industry collaboration, create impacts, increase efficiency, and reduce costs for businesses. We have set the following sustainability goals for 2023-2024:
Invite more businesses to join our worker well-being programs, including the newly-launched Family Friendly Factory Program, for supporting factory workers' needs. Through the provision of childcare, the implementation of flexible working arrangements, and support for breastfeeding mothers, the program not only offers tremendous business benefits for factories, but also supports children's rights, ensures children are protected, and gives them the opportunity to thrive.
Deliver a Gender Equality Program to address identified needs for gender equality initiatives in factories, by publishing a Gender Equality Handbook, providing an educational video series, and hosting a variety of capability-building workshops. The Program helps suppliers promote good business, empower female workers, and achieve gender equality.
Offer an Environmental Assessment; a low cost, online and efficient tool to enable businesses to understand the environmental impact of their global supply chain. With the collection of a range of environmental metrics and the option of either using a stand-alone program or integrating the program into a buyer's existing environmental initiative, businesses can identify meaningful trends and track progress with their stakeholders for achieving their commitments and targets.
Empower workers' voices and enable businesses to effectively operate and report on their due diligence processes, through our Worker Helpline service. By providing free, confidential advice and information to workers, the Helpline acts as a confidential grievance mechanism and enables suppliers to understand and identify potential hazards or workplace concerns they may have been unaware of.
Solutions Showcase:
Charity/NGO
Education/Training/Certification
Sourcing & Supply Chain
Sustainability Services
General Enquiry Email Address: info@ethicaltoyprogram.org
General Enquiry Phone Number: (+852) 2111 2462
Meet our speakers:
Institute of Shopping Centre Management
The Institute of Shopping Centre Management (ISCM) is a non-profit making organization founded by a group of local shopping centre professionals, certified practitioners and professors in the shopping centre management industry. As a professional society and a recognized governing body in Hong Kong, ISCM aims to standardize and enrich the overall professional profiles within the industry and act as a representative in the shopping centre industry.
Institution of Civil Engineers, Hong Kong
Institution of Civil Engineers (ICE) is one of the world's most respected professional engineering associations. Established in 1818, it has 95,000 members across the globe. ICE's vision is to place civil engineering at the heart of society, delivering sustainable development through knowledge, skills and professional expertise.
Our sustainability goals for 2023:
Place the decarbonisation of our industry at the heart of our agenda (UNSDG 9.4)
Working with others, both in the UK and overseas, to build resilience and mitigate the significant effects of climate change (UNSDG 13)
Transform the availability of potable water and sanitation across the world (UNSDG 6 & 7)
Transform the productivity of our industry by driving modern methods of procurement and manufacture (UNSDG 8 & 9)
Enhance the knowledge, insight and ethical understanding of engineers wherever they work across the world
Lever Foundation is a global NGO based in the United States and operating across Asia. Lever Foundation works with leading food companies in Hong Kong and across the region to help them upgrade their protein sourcing for a more humane, safe and sustainable supply chain, with a focus on cage-free eggs and alternative protein.
Our sustainability goals for 2022:
Help ensure the products being sourced by leading food companies are obtained in a responsible and sustainable way (SDG 12)
Help promote food safety and welfare of animals (SDG 3, SDG 15)
Help promote sustainable alternatives of meat (SDG 2, SDG 3, SDG 13)
Our initiative in accelerating sustainable development in Hong Kong:
We engage and partner with many leading local and global companies to assist them with their transitioning to using cage-free eggs and alternative proteins (such as plant-based meat and cell-based meat).
New Zealand Chamber of Commerce in Hong Kong
The New Zealand Chamber of Commerce in Hong Kong (NZCCHK) was founded on 4 January 1982 to promote the New Zealand economic presence in Hong Kong. Since then the continued increases in capital and trade flows between New Zealand, Hong Kong and the People's Republic of China have been factors in the Chamber's activities. NZCCHK is a not-for-profit organisation.
General Enquiry Email Address: exec.officer@nzcchk.com
The Norwegian Chamber of Commerce in Hong Kong
NorCham HK was established in 1984 and is a platform for Norwegian companies in Hong Kong, or also for representatives of local companies which have links to Norway or take an interest in Norway, as well as individuals.
Our sustainability goals for 2023:
To arrange for the exchange of information and experience between members of The Chamber, which includes sharing sustainable practices.
To contribute to the enhancement of the image of Norway as a global leader in sustainability in Hong Kong; and promote commercial exchange between Norway and Hong Kong.
Ocean Park Conservation Foundation, Hong Kong
Since its expansion in 2005, the Ocean Park Conservation Foundation Hong Kong (OPCFHK) has allocated over $98.62 million to fund 536 research projects on cetaceans, giant pandas and many other species. We are committed to advocating, facilitating and participating in effective conservation of Asian wildlife, with an emphasis on Chinese white dolphins and giant pandas as well as their habitats. This will be achieved through partnerships, fundraising, research and education.
Our sustainability goals for 2022:
We are committed to advocating, facilitating and participating in effective conservation of Asian wildlife, with an emphasis on Chinese white dolphins and giant pandas as well as their habitats by:
1. Asian Research Funding Projects
2.Marine Life Stranding Response Programme
3. Conservation Education
Our initiative in accelerating sustainable development in Hong Kong:
OPCFHK involves various local conservation works. e.g. local marine life stranding investigation, wild monkeys contraceptive programme, seahorse survey and tagging project, etc. We believe by supporting these project can accelerate a sustainable future to our next generation.
SME Sustainability Society
Vision:
To effect a path- breaking paradigm Shift among SMEs toward CSR and business sustainability in the Greater China Region
Mission:
1. Advocate CSR as a progressive management model for SMEs to achieve business sustainability
2. Promote innovative CSR practices among SMEs for the benefits of economic, social and environmental sustainability
3. Upgrade the business sustainability literacy and professionalize sustainability management among SMEs
4. Cultivate elitist SMEs business sustainability leadership
5. Facilitate executive knowledge sharing on CSR and sustainability management among SMEs
Bertrand Piccard, with the Solar Impulse Foundation, have identified 1000+ Solutions that protect the environment in a financially profitable way and will present them to decision-makers in order to accelerate the transition to a carbon neutral economy.
Sustainable Apparel Coalition
The SAC brings together expertise from across the globe to develop sustainable solutions that redefine the textile and apparel industry. It's vision is for a global consumer goods industry that gives more than it takes — to the planet and its people.
Sustainable Finance Initiative
SFi is a community of private investors who believe in Capital that Matters. Our mission is to mobilise private capital for positive impact
We empower family offices, private investors and financial services professionals with the knowledge and expertise to invest for purpose and profit
Our sustainability goals for 2022:
Expand the discourse and knowledge around impact investing and sustainable finance skills
Supporting impact start-ups and funds gain access to private capital
Build a diverse and active impact community
Our initiative in accelerating sustainable development in Hong Kong:
Since 2018, Sustainable Finance Initiative has been dedicated to helping family offices and private investors embark on their sustainable finance journeys. Now, in 2022 we are proud to announce the launch of our new platform, New Impact Society, dedicated to helping finance professionals on important career upskilling- sustainable finance training.
What is New Impact Society (NIS)?
An impact education platform for financial professionals to level up and take action! We offer education, inspiration and career focused networks for sustainable finance professionals.
Meet our speakers:
Swedish Chamber of Commerce in Hong Kong
The Swedish Chamber of Commerce in Hong Kong promotes Swedish business in Hong Kong. We build networks among corporations of all sizes within Hong Kong and Sweden. Our organization operates by four Swedish values; Open, Caring, Innovative, and Sustainable. With Swedish companies globally being identified as sustainable, it comes natural for us to support and drive the sustainable development, change, and impact in Hong Kong.
Our initiative in accelerating sustainable development in Hong Kong
We have a dedicated sustainability committee, consisting of company leaders and individual members, working actively with sustainable development and how it can affect Hong Kong by e.g. releasing regular position papers on key matters.
In the position paper from October 2020, we covered Swedish companies ability to facilitate and support a green recovery in Hong Kong with specific policy advice regarding: Energy Transition and Decarbonization, Transportation, Recycling and Waste Management, Plastic Waste, the Financial Sector and the Tourism Sector.
This year, a new position paper will be released on the fact that sustainable development should be given top priority in Hong Kong. The paper's four focus areas are Business and Government Collaboration, Rapid Decarbonization, Green Buildings and Green Transition of Hong Kong's Food System.
Furthermore, through a strategic partnership with the Consulate General of Sweden and the Business Environment Council (BEC), the sustainability committee co-hosted a seminar called "Pioneering the green transition". Among other things, industry leaders shared insights into how Sweden has worked to create concrete roadmaps for their green transition in 22 different industry sectors and how it relates to Hong Kong's latest Climate Action Plan. Looking ahead, another seminar is scheduled together with BEC for June 17.
The Alliance for Sustainable Schools
The Alliance for Sustainable Schools (TASS) is a network of schools working together to help accelerate the transition to a sustainable future through our shared commitment to the principles and pledges of the Sustainable Schools Charter.
As a community of practice, The Alliance connects, aligns and amplifies the efforts and know-how of sustainability practitioners including students in schools around the region.
We leverage our collective influence and partner with innovators to catalyze systems change in four key areas: sustainable school food, sustainable school buses, sustainable school uniforms and sustainable school buildings.
Our sustainability goals for 2022:
To have 100 school principals sign the Sustainable Schools Charter and become members of TASS.
To raise the profile of sustainability in schools throughout APAC and the middle east.
To further develop programs to catalyse systems change in the sustainability of the following services to schools – school buildings, school buses, school uniforms and school food.
Our initiative in accelerating sustainable development in Hong Kong:
TASS is working with partners to develop and pilot innovative programs that are focussed on systemic change in the sustainability of services provided to schools. For example –
On the issue of school uniform waste, last year TASS partnered with Retykle to pilot a trading platform for second hand school uniforms that aims to increase 10x the sales of second hand school uniforms.
On food, TASS also worked with students at Kellett to lobby Sodexo (their school food provider) to provide more sustainable school food in the canteen.
On school buses, TASS is working with ASB Biodiesel and the Clean Air Network to lobby school bus companies to use biodiesel made from waste – a nearly zero carbon fuel, or to start using electric school buses on some routes (like Shenzhen does).
On school buildings, this year we plan to start working with HK GBC and leading architects and school building committees to significantly reduce the carbon footprint (operating and embodied) of new school buildings.
The British Chamber of Commerce in Hong Kong
The Chamber is one of Hong Kong's biggest and most active independent international business organisations representing a broad span of British, Hong Kong and international companies doing business in, with, or through Hong Kong.
The Chamber encourages diversity in its membership and activities and has a 1,000 members from the biggest multinationals through to a broad range of medium and smaller companies and start-ups. The Chamber's aim is to help our members grow their business, and promote and represent their business interests by providing representation and advocacy; networking and brand exposure; as well as information and insight.
Meet our speakers:
The Canadian Chamber of Commerce in Hong Kong
The Canadian Chamber of Commerce in Hong Kong provides an extensive networking platform for members with business interests in Canada, Hong Kong, Mainland China, and the broader Asia-Pacific region. With over 1,900 members, they are one of the largest Canadian business organizations outside of Canada. The Chamber alongside their Sustainable Development Committee has been actively promoting sustainable social, environmental and economic development in the Hong Kong community since 1997.
The Consulate General of Sweden in Hong Kong and Macau
The Consulate General of Sweden is the official representation of Sweden in Hong Kong SAR and Macau SAR. The Consulate General promotes Sweden and Swedish interests, as well as cooperation, trade and exchanges between Sweden and Hong Kong and Sweden and Macau. It also provides consular services and support to Swedish citizens.
Our sustainability goals for 2023:
Sweden is fossil-free and climate-neutral by 2045
Greek Chamber of Commerce in Hong Kong
The Greek Chamber of Commerce in Hong Kong contributes to the economic and cultural growth of Hong Kong and Greece by promoting, encouraging and building economic, business, cultural and educational exchanges. We promote sustainable business practices to minimize negative environmental impact and support local communities. We organize events and activities that support social and environmental causes, and collaborate with local organizations/ government bodies.
Our sustainability goals for 2023:
Encourage sustainable business practices among members (circular economy principles, responsible sourcing)
Advocate for sustainable economic policies (renewable energy incentives, sustainable transportation options, green infrastructure investments)
Promote sustainable trade and responsible practices
Raise awareness of sustainability issues through education and events
Collaborate on social and environmental issues with local organizations and government bodies
The Hong Kong University of Science and Technology
The HKUST Sustainability/Net-Zero Office is committed to supporting HKUST in creating a more vibrant, inclusive, and sustainable campus to support the university's goals and priorities. Our vision is for HKUST to become a global leader by transforming our campus into a net-zero carbon, zero waste, and positive impact living laboratory for experiential learning and research within a vibrant and engaged community.
Our sustainability goals for 2022:
The HKUST 2028 Sustainability Challenge aligns with the university's Strategic Plan and incorporates core elements in sustainability education, living lab, building our community, in addition to progress and performance.
We also focus on accelerating our campus transition to a target of net-zero carbon emissions by 2050
Implementing the Sustainable Smart Campus initiative that can maximize our use of the campus as a living lab.
Our initiative in accelerating sustainable development in Hong Kong:
We also focus on actions and educational strategies to prepare students to meet the challenges of a carbon-constrained world through the development of resources to build sustainability-related skills and competencies. We are hosting the program office of Hong Kong Jockey Club Responsible Consumer program that is launched across all 8 Universities in Hong Kong to ensure student engagement is consistent with the learning pedagogies and priorities.
The Irish Chamber of Commerce in Hong Kong
The Irish Chamber of Commerce is the connection point for the Irish business community in Hong Kong. The Chamber aims serve members by delivering initiatives and events of value. With the rising importance of sustainability in business, the Chamber has formed a sustainability committee and continues to deliver events surrounding the topic.
The Italian Chamber of Commerce in Hong Kong and Macao
The Italian Chamber of Commerce in Hong Kong and Macao is a non-profit organisation established in March 1997 and serves as a common platform for Italian and International Members to interact with each other, attend events, receive assistance, and maximise opportunities to gain exposure and establish new business connections.
Our sustainability goals for 2023:
Through the help of the Green & Circular Economy Committee, we aim to map initiatives that can generate business opportunities, share knowledge, and educate members and non-members about adopting sustainable principles in their business models.
The Committee aims at challenging businesses and providing initiatives to rethink and grasp business opportunities in Hong Kong. In various industries such as finance, F&B, and fashion. The three main pillars are: Create Value for Chamber's Members, Export Italian Know-How, and Leverage the Institutional Dialogue.
General Enquiry Email Address: icc@icc.org.hk
The Nature Conservancy
Booth NGO-6
The Nature Conservancy is a global conservation organization dedicated to conserving the lands and waters on which all life depends. We work in Hong Kong to invest in nature-based solutions while empowering its urban population to address critical environmental challenges. Leveraging our data-backed science and global expertise, we aim to improve the local ecological, economic and social values of Hong Kong's natural resources.
Media Partners
Established in 1998, BCI Central was founded to create efficiencies and enhance transparency in the intrinsically complex construction industry. Our software solutions and related services achieve this while simultaneously enabling our clients to identify sales opportunities, make informed decisions and connect with key target markets.
Economist Events is now Economist Impact, empowering businesses, governments and foundations to catalyse change and enable progress. Uniting the expertise The Economist Group is known for under a single brand, Economist Impact brings together policy research and insights, data visualisation, custom storytelling, events and media.
Economist Impact combines the rigour of a think tank with the creativity of a media brand, engaging an influential audience in the areas of sustainability, healthcare and new globalisation.
Euromonitor International
Euromonitor International is the world's leading provider for global business intelligence, market analysis and consumer insights. From local to global and tactical to strategic, our research solutions support decisions on how, where and when to grow your business. Find the right report, database or custom solution to validate priorities, redirect assumptions and uncover new opportunities. With offices around the world, analysts in over 100 countries, the latest data science techniques and market research on every key trend and driver, we help you make sense of global markets.
Generation T is a community and media platform for the Leaders of Tomorrow shaping Asia's future. Through inspirational content and curated events, we celebrate the drive and disruptive spirit of entrepreneurs and creatives across the region.
We focus on the most innovative people and ideas in entrepreneurship, technology, culture, social impact and well-being. We believe that we are what we do.
Meet our speakers:
Founded by serial social entrepreneur and eco activist Sonalie Figueiras in 2011, Green Queen is an award-winning impact media platform advocating for social & environmental change and the leading source of alternative protein & plant-based news globally. Our mission is to shift consumer behaviour through inspiring & empowering original content across the region and beyond.
Harbour Times is a publication that aims to elevate the local media scene by working with, rather than just cover, new developments in Hong Kong's social fabric. We're always looking to collaborate with people who have cool ideas — especially in culture, technology, and sustainability. Together, we can elevate the city.
Our initiative in accelerating sustainable development in Hong Kong:
Sustainability is on the forefront of technological and cultural development in HK. We want to network and promote entrepreneurs and start-ups that add something to Hong Kong while also making a more sustainable world for all.
Illuminem is the leading source of sustainability news and the compass to guide the world into a collaboratively green vision, offering the most effective, updated and comprehensive access to energy & sustainability information. In a world where information is key, we act to transform each of our readers into leaders creating a more sustainable tomorrow.
Jumpstart is an Innovation as a Service company that connects and supports Asia's entrepreneurial ecosystem through 4 main business divisions – media/events, corporate partnerships, youth outreach and venture engagements. We run accelerators (some of our teams are developing sustainable products/tech), lead youth innovation education in Hong Kong, and our online media site is one of the most visited innovation-focused sites in Hong Kong(We have many articles about sustainable development and social and environmental impact).
Published by ROF MEDIA, PRC (Pacific Rim Construction) Magazine is Asia Pacific's leading business publication related to the construction, green building, design and architecture. PRC Magazine is large, bi-monthly and bi-lingual (English & Simplified Chinese) and is distributed to professional people in relative industries, such as: Property Developers, Realtors, Hotel & Resort managers, Architects, Interior Designers, Engineers, Contractors, Government and more. The On-line reading platform, available since 2012, has generated over 174,000 readers all over the world.
Our sustainability goals for 2022:
Create more e-magazine to gain more online readers
Techstars Startup Digest Energy & Clean Tech
Techstars Startup Digest brings you the best in startup events and resources. Curated by us. For you.
The Energy & Clean Tech Digest focuses on providing bitesize news and information for all things sustainability related, globally.
NGO Partners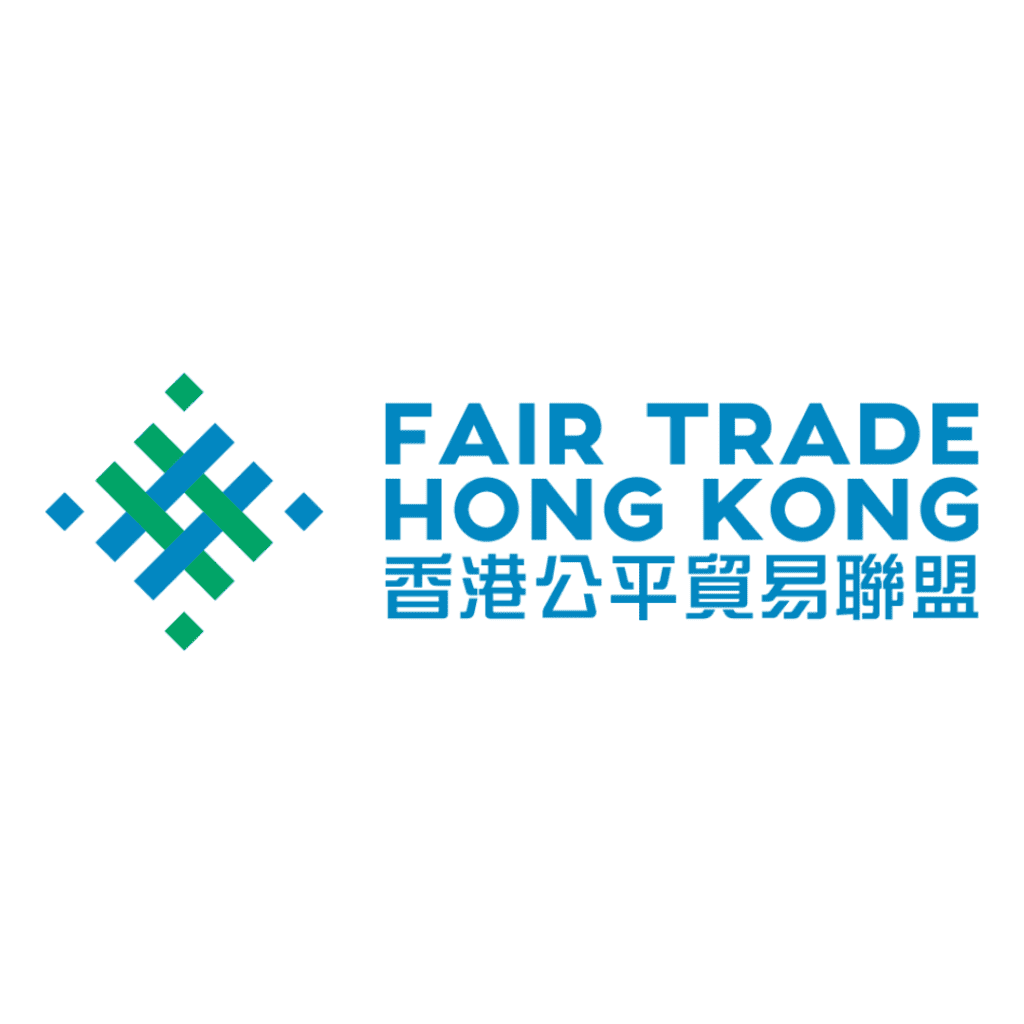 Fair Trade Hong Kong Foundation
Booth NGO2
Fair Trade Hong Kong (FTHK) is a Fair Trade Marketing Organization under the Fairtrade International. Fair Trade is a recognized worldwide sustainability label, convening small-scale producers in multinational production chains. FTHK is dedicated to promoting Fair Trade through education, public engagement and corporate ESG programmes. It strives to nurture global citizens and expand Fair Trade product varieties in the market in Hong Kong.
Our sustainability goals for 2023:
To advocate and promote sustainable and ethical consumption knowledge and behaviour among consumers.
To engage and facilitate partnerships between stakeholders, including the community, corporates and schools to accelerate the sustainable development in our city.
To bring a larger variety of Fair Trade products and services to the public eye. Also to create a larger platform and more opportunities for sustainable vendors.
Our initiative in accelerating sustainable development in Hong Kong:
Fair Trade stands for a better as well as more sustainable and just world. Fair Trade movement, having been contributed to all global aspects from humanitarian, social, economic to environmental issues for a long time, addresses 12 out of the 17 Sustainable Development Goals (SDGs).
Fair Trade Hong Kong engages visionary corporate partners through its ESG (Environmental, Social and Governance) solutions. It harnesses the collective impacts from different sectors with an aim to develop a more sustainable business environment.
Believing that each decision made by individual consumers can make a difference to the world, Fair Trade Hong Kong strives to drive behavioural changes of consumers through promoting responsible consumption. It aims to influence shoppers to shop ethically and choose products that would contribute to a healthy planet and a higher quality of life for all.
Feeding Hong Kong
Booth NGO5
Feeding Hong Kong is a locally registered charity with more than 10 years experience in reducing the amount of quality food being sent to landfills and redistributing it to our network of 150+ welfare organisations, who in turn feed thousands of people in need. We are the only accredited member of the Global Food Bank Network.
Visit: feedinghk.org
Our sustainability goals for 2023:
We will continue to address the food waste issue in Hong Kong by through continuing and expanding our surplus food collection program
We will look into ways to reduce the environmental impact of our daily operations, including greening our logistics, improving waste management, and reviewing our current procurement policies.
We aim to foster a sustainable community through education on food waste, and by engaging corporations and the public to reduce food waste through volunteering.
Meet our speakers:
Friends of the Earth (HK)
Booth NGO3
Friends of the Earth (HK) is an NGO with a service scope that encompasses "Green & Sustainable Finance Education", "Environmental Policy Advocacy", "Tree Planting Challenge & Climate Tree Care", "Sustainability Talks & Workshop" and "Waste & Recycling Program". We are keen on building a collaboration with different parties to further promote Green & Sustainable Finance professionalism within society.
Meet our speakers:
Habitat for Humanity Hong Kong
Booth NGO – 10
Habitat for Humanity is an international NGO with a vision of a world where everyone has a decent place to live. We have been serving the Hong Kong community since 2004, providing home repairs, renovations and deep cleaning services to low-income elderly families and people with disabilities. #ThroughShelterWeEmpower
ImpactHK Limited
Booth NGO – 11
ImpactHK works with people experiencing homelessness to help them settle in a safe home, restore their mental and physical wellbeing, build their self-esteem, increase their social capital and discover their purpose.
Our initiative in accelerating sustainable development in Hong Kong:
Ending homelessness
Improve mental and physical well being of people experiencing homelessness
Provide training and job opportunities to service users
Sample store (social enterprise): give a new home for clothes going to landfill while we provide meaningful, stable work for people who are homeless
Resolve Foundation
Booth NGO6
Resolve is a s88 charity founded in 2017 that helps create change makers in our community to drive a more inclusive Hong Kong. Our signature program is a Fellowship that has so far supported over 70 emerging community leaders in Hong Kong from diverse walks of life. There have been four cohorts of the fellowship on racial equality, ending gender-based violence, disABILITIES and empowerment, and wellbeing and health. In 2020, Resolve also launched an innovative Opportunity Fund, a small seed grant to support alumni (fellows who successfully completed the Fellowship) to turn their ideas for equality into action. Lastly, Resolve runs education projects, such as Every Action Matters, to raise public understanding of inclusion. Please find the attached Introduction Deck for more details about us. You can also read and learn more about us at www.resolvehk.org.
Soap Cycling
Booth NGO – 3
Soap Cycling is a nonprofit organization that works with the hospitality industry to collect, process, and distribute lightly used soap bars and bottled amenities. These life-saving items are then distributed to disadvantaged communities around the world, particularly Asia. Our vision is to inspire the next generation to reach their full potential in leading the way to a more sustainable future.
Our sustainability goals for 2022:
Cleaner environment
Researching and creating lasting and scalable waste solutions for soap and other waste products in the hospitality industry to remove waste from landfills
More empowerment
Creating opportunities for minority, elderly and youth through dignified employment and experiential learning
Better hygiene, saving lives
Distributing soap for free to improve sanitation and hygiene of disadvantaged communities
The Green Earth
Booth NGO7
The Green Earth is a registered environmental charity established in February 2016 in Hong Kong. TGE believes extravagant consumption is the root cause of many of today's environmental problems – the consumption levels of Hong Kong exceed our basic needs and eco-capacity. The public needs a change of mindset and behaviour if we want to tackle these environmental problems. We at TGE are dedicated to bring about the change. Through policy advocacy, green civic education and corporate partnership, TGE facilitates action by igniting green energy throughout the community and promotes resource conservation and a zero-waste culture by changing attitudes, and to turn Hong Kong into a healthy green city. Our vision is that everyone in our community will embrace green citizen responsibilities to help establish a sustainable living environment for this and future generations.